University students across England have been told they should not return home for the new lockdown. But many have already endured enforced isolation, had their lecturers moved online and are now unsure if the lockdown will be extended into Christmas. For some the prospect of four more weeks away from home is just too much to bear.
But the National Union of Students (NUS) said they should be able to return home before lockdown begins on Thursday.
It said many students are concerned about the new restrictions and want the support of their families.
NUS president Larissa Kennedy said it is understandable some students will want to leave university accommodation during this "challenging period".
She said the government must ensure students are able to travel home safely before lockdown starts in line with current guidance for the wider population, which allows people to move homes and form new households until Thursday, and "stop subjecting them to stricter rules than everyone else".
Ms Kennedy said: "From online learning to long periods of self-isolation, often from shoebox rooms, students' experiences this term have been far from what they were led to expect.
"Many have recently gone through accommodation lockdowns and the mental health implications of making students stay longer than they want or need to cannot be underestimated."
'Don't want to put people at risk'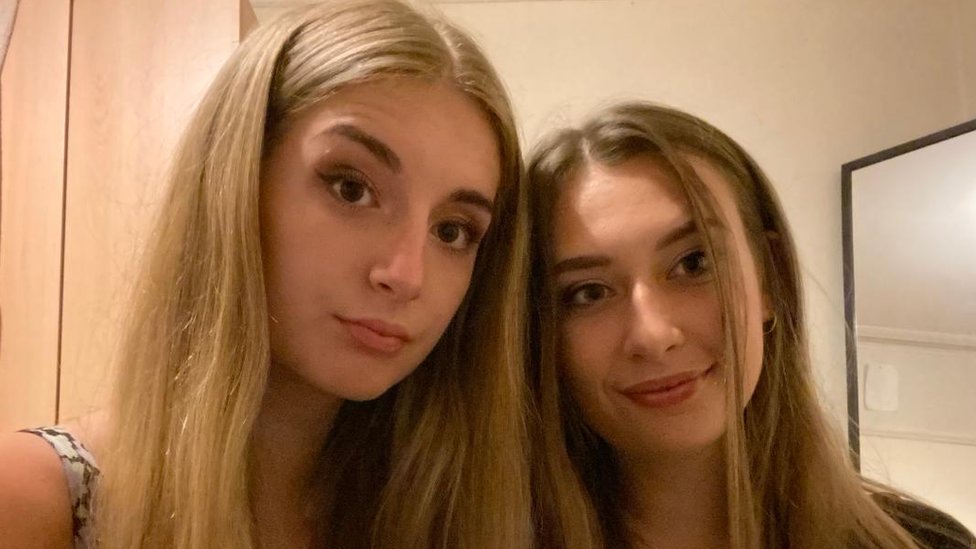 Hannah Yardley, 20, and her housemate Abbie Hobbs, 21, have decided to stay at Bournemouth University for lockdown in their off-campus accommodation.
"I'm staying because all my housemates are staying and I also live with someone who is doing the same course as me so it's easier to do our work together," said Hannah.
The psychology student from Overton, Hampshire, added: "I'm not too worried because I spent most of the last lockdown in halls and it was fine.
"However, if lockdown gets extended to Christmas, I probably will try to go home because everyone will want to be with their families and especially because my mum lives on her own. But I don't know if this will be allowed and I don't want to put people at risk."
Abbie hopes to be able to go home to Marlborough, Wiltshire, for Christmas but only "as long as I wouldn't be putting my family at risk".
She added: "I think it will be more fun continuing to live with friends in Bournemouth during lockdown.
"I don't think it will feel too different than with the current restrictions as we don't really go out anyway.
'No chance I'm staying over Christmas'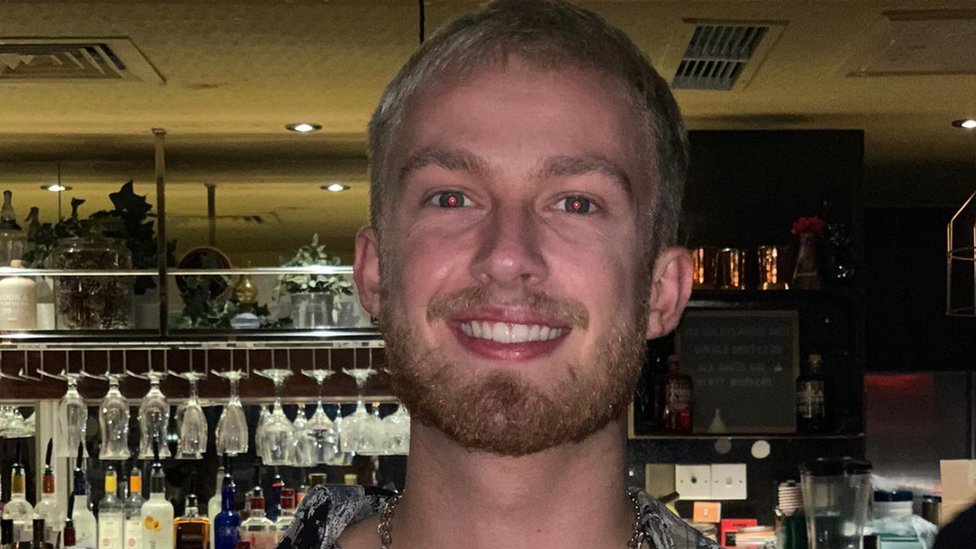 University of Sheffield student Will Roberts intends to stay in the city over lockdown to continue working as a part-time care assistant.
The 22-year-old has housemates who are also choosing to stay, but said students would ignore restrictions if it meant they could not return home for Christmas.
The international development student, from Prestatyn, Denbighshire, said: "It's only meant to be a month and everyone knows students are going to go home for Christmas regardless of what happens."
But he added: "If it came to Christmas and I wasn't allowed to go, I'd still go home as I get tested for coronavirus every week at work.
"Also my housemates and I are quite careful, and we don't have anyone else in our house.
"There's no chance I'm going to stay in Sheffield for Christmas unless I'm working."
'I'll be on my own if I don't go home'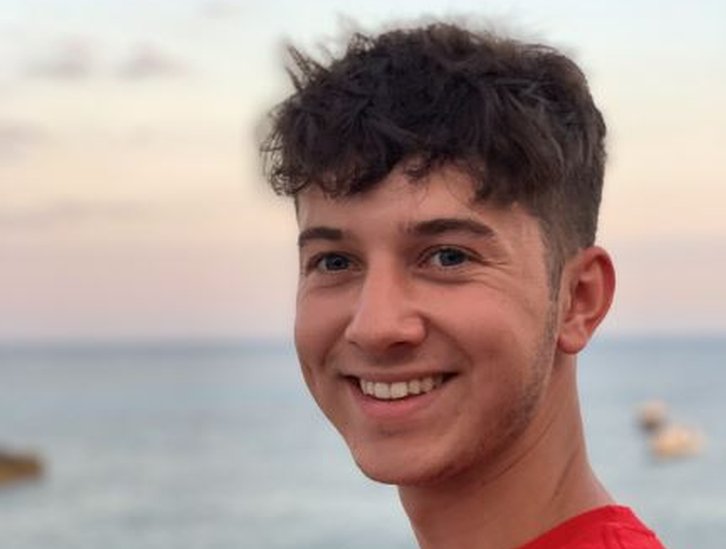 Matt Wincott lives in a shared house with three other people who are all planning to go home for lockdown.
The 20-year-old, who is studying business and management at Bristol University, said: "I do not want to spend a month in Bristol on my own.
"Also, with all my lectures online I could be anywhere in the country, so it seems sensible to go home as it seems a safer place to be."
He said the government advice "hasn't been very straightforward".
"I am meant to be in the university twice a week for lessons but with the majority of people I know going home I'm not sure how or if these lessons will proceed.
"As a final year student, the lessons are important, but I can't justify staying in uni accommodation on my own to go into the university twice a week.
"The new rules have affected my decision hugely. With pubs shutting yet again Bristol has lost its last semblance of nightlife.
"I think I had my mind set from the first announcement. I feel maybe I could have stayed if my whole flat collectively decided we would but, as of now, two of them have already gone."
'It can get very lonely'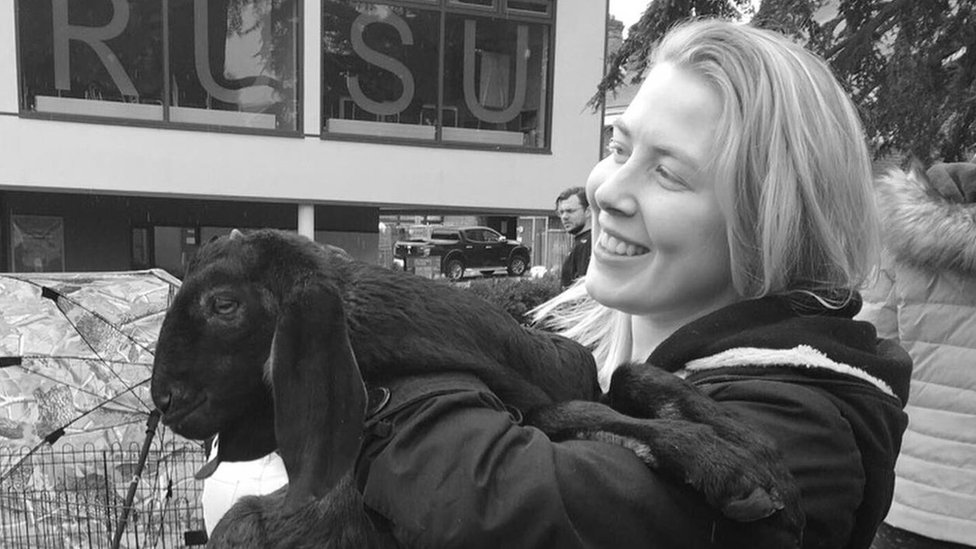 University of Reading student Lucy Coleman said she will spend lockdown at home rather than living at her university house.
The 21-year-old said she feels there is no point being on campus when her lectures are all online.
The mathematics student from Sherborne, Dorset, said: "When a second lockdown was announced my immediate reaction was to phone my parents to discuss it with them.
"If there are no sports or socialising it can get very lonely, so I just wanted to be with my parents.
"I know universities aren't necessarily affected, but I feel they may end up closing the library and stuff.
"And if they extend the lockdown I definitely don't want to be stuck here over Christmas."