Exeter WW2 bomb: 2,600 homes evacuated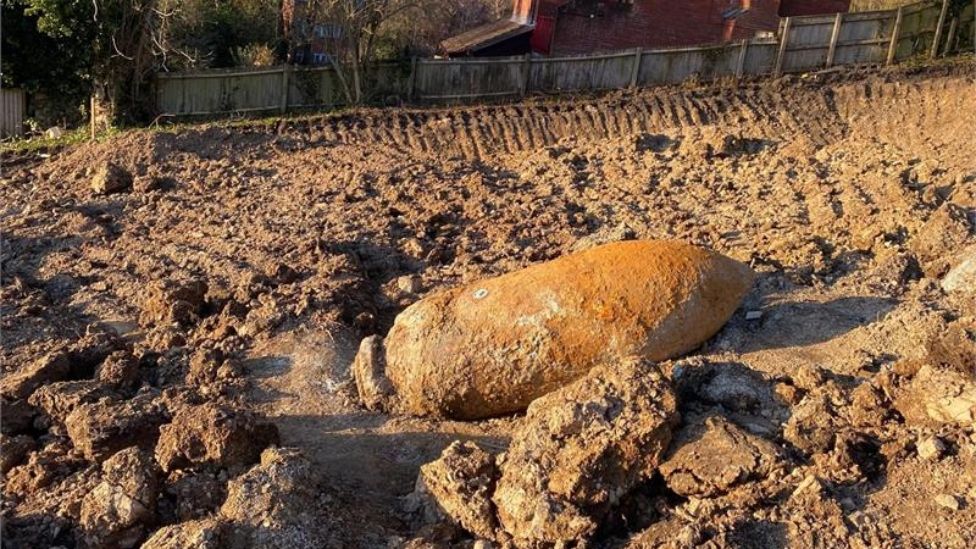 More than 2,600 households have been evacuated after an unexploded World War Two bomb was found in Exeter.
Officers were called to University of Exeter halls of residence on Glenthorne Road at about 09:20 GMT on Friday and declared a major incident.
More than 1,400 students were evacuated from 12 halls of residence after the explosive was found.
Devon and Cornwall Police said work was under way "for the controlled detonation of the device".
On Twitter, the university said the device was discovered by "builders on private land" next to the Streatham campus.
An initial cordon of 330ft (100m) was extended to 1,310ft (400m) on Saturday morning and people in about 2,600 households have been told to move.
Bomb disposal experts started examining the device at about 10:00 GMT on Saturday to decide how to deal with it.
The explosive device is estimated to be about 8ft long (2.5m).
Police said a bomb disposal team "worked through the night to establish a walled mitigation structure".
Ch Insp Steve Alexander, of Devon and Cornwall Police, said the mitigation "box" was made using 400 tonnes of sand and "at some point today, all being well, there should be a big bang which will render this device safe".
He said: "It's reasonable to expect this bang will be heard quite a distance across Exeter, and it will be important for people not to report it to us as an incident as we are aware of what it is.
He also said anyone not asked to leave their homes should stay to comply with coronavirus lockdown rules.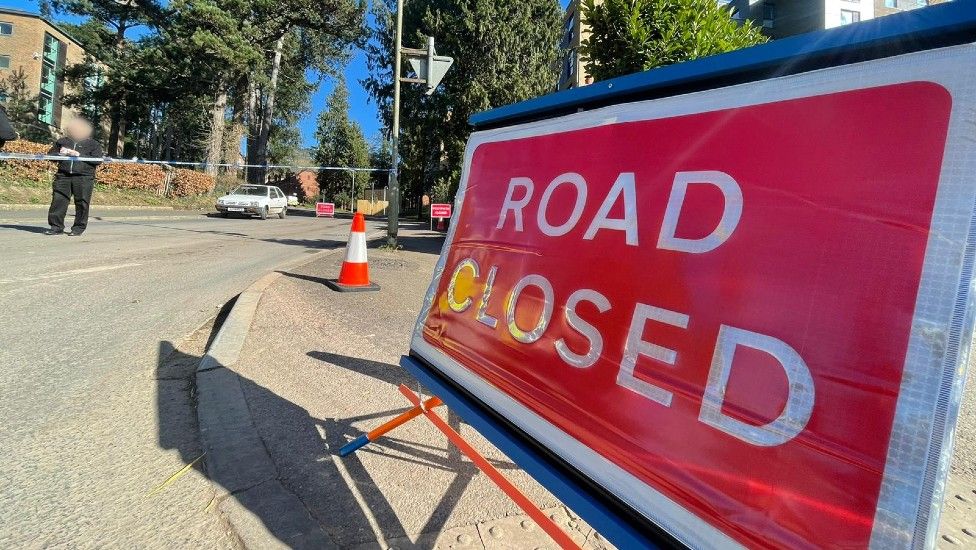 The BBC's John Ayres said there had been "unusual scenes" of "hundreds of students with suitcases, all marching down the street towards St David's [railway] Station, away from the university and finding somewhere to go".
One student, Lucy, told the BBC she was in a hall just over 330ft (100m) away from the scene when she and neighbours were told to leave at about 18:00 on Friday, given dinner and moved to hotels.
She said: "We've been told we'll be staying here until Sunday."
She added: "I didn't think it was that big a deal until I realised how big it was and how people were taking it so seriously."
The university said it would "support those who are affected until the situation is resolved and buildings are reopened".
It said: "We will communicate directly later today by email with those students who have been relocated."
The university said on Friday night it could not say exactly how many students were moved as "obviously many students are not back on campus because of the Covid-19 situation".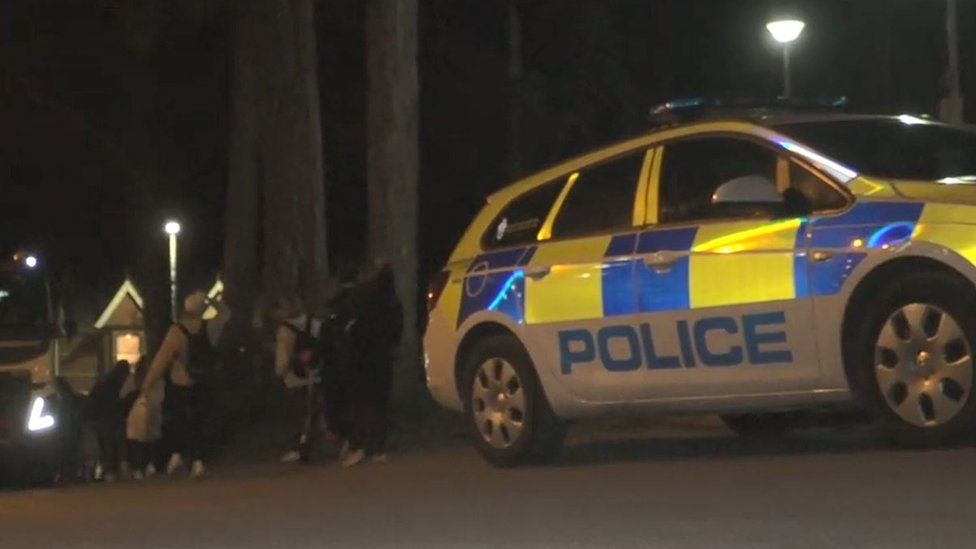 Coastguard rescue officers, volunteers from Dartmoor Search and Rescue and members of disaster response charity Re:Act were among workers helping with the evacuation.
Re:Act said the evacuations were completed by about 11:00.
Devon County Council and Exeter City Council staff had been working to "support those in private residences to find alternative accommodation, providing support to those who are particularly at-risk or vulnerable", police said.
The majority were "staying with family or friends", officers added.
Roads have been closed in the area and city rail services disrupted as a result of the discovery.
The city was heavily attacked by German bombers in 19 raids during World War Two, particularly in May 1942 during the Baedecker Raids.


Twelve student halls evacuated over WW2 bomb
Southern Diving Group – Royal Navy

Devon and Cornwall Police
The BBC is not responsible for the content of external sites.