'Humiliating' arrests of French students following exam protests condemned by politicians
Students forced to kneel with hands behind their heads outside school in western Paris suburb as demonstrations against proposed exam changes spread through country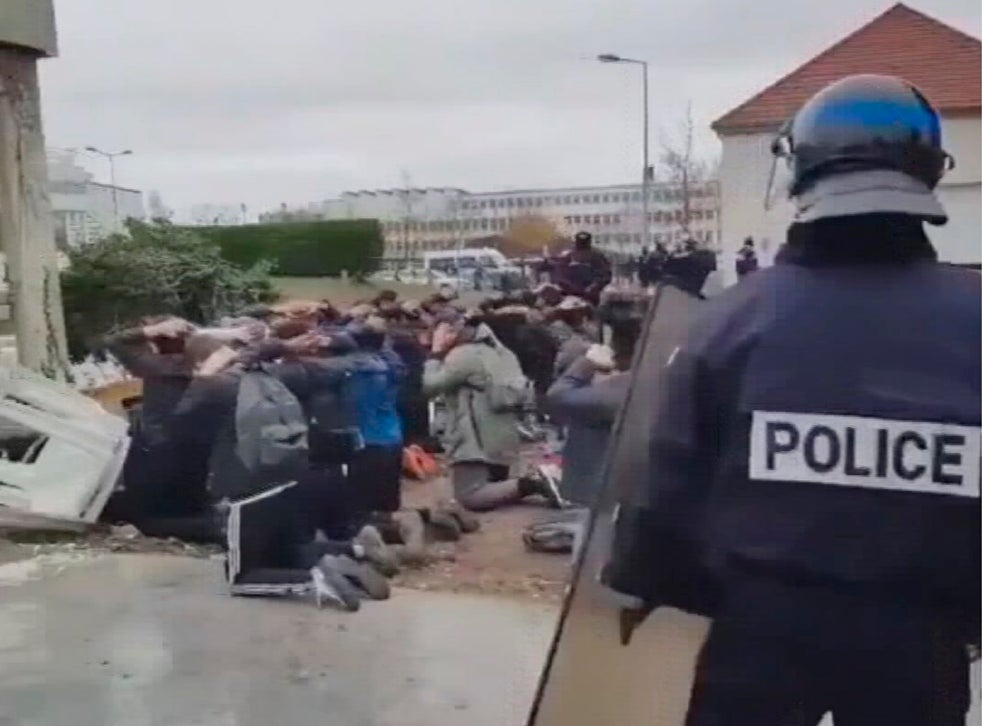 A video of French students being forced to kneel with their hands behind their heads by riot police has sparked outrage on social media.
The students in the video, taken on earlier this week, were part of a protest in the western Paris suburb of Mantes-la-Jolie against proposed overhauls to national exams.
Demonstrations against the exam proposals have slowly spread around the country, at the same time as France has been shaken by the "yellow vest" protests, which started as opposition to a planned increase in France's fuel tax.
Jacques Toubon, France's ombudsman for human rights, said he had opened an investigation into the treatment of the students on Friday.